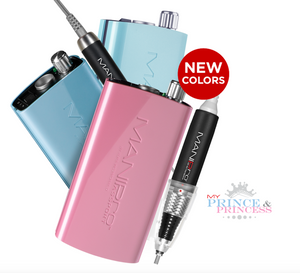 Kupa MANIPro Passport
KUPA's MANIPro Passport®.   This powerful, all new exclusive, portable electric nail file has been designed for the Professional Nail Technicians who demand power and portability. The MANIPro Passport® features a light weight battery powered *Acetone Resistant Finish* control box.
Now available with your choice of KP-55 or NEW KP-60 Handpiece option!